SPEEDRUNNER CONTINUOUS BELAY SYSTEM FOR ROPES COURSE
The continuous belay system for ropes course is a safety system to avoid the fall from hight of the partciapant of this areal activity. The particularity of the CBS is that the participant cannot disconnect himself from the safety cable.
One of the leader company of continuous belay system is a swiss company called Kanopeo, providing two types of hight quality product : the trademark are Saferoller and Speedrunner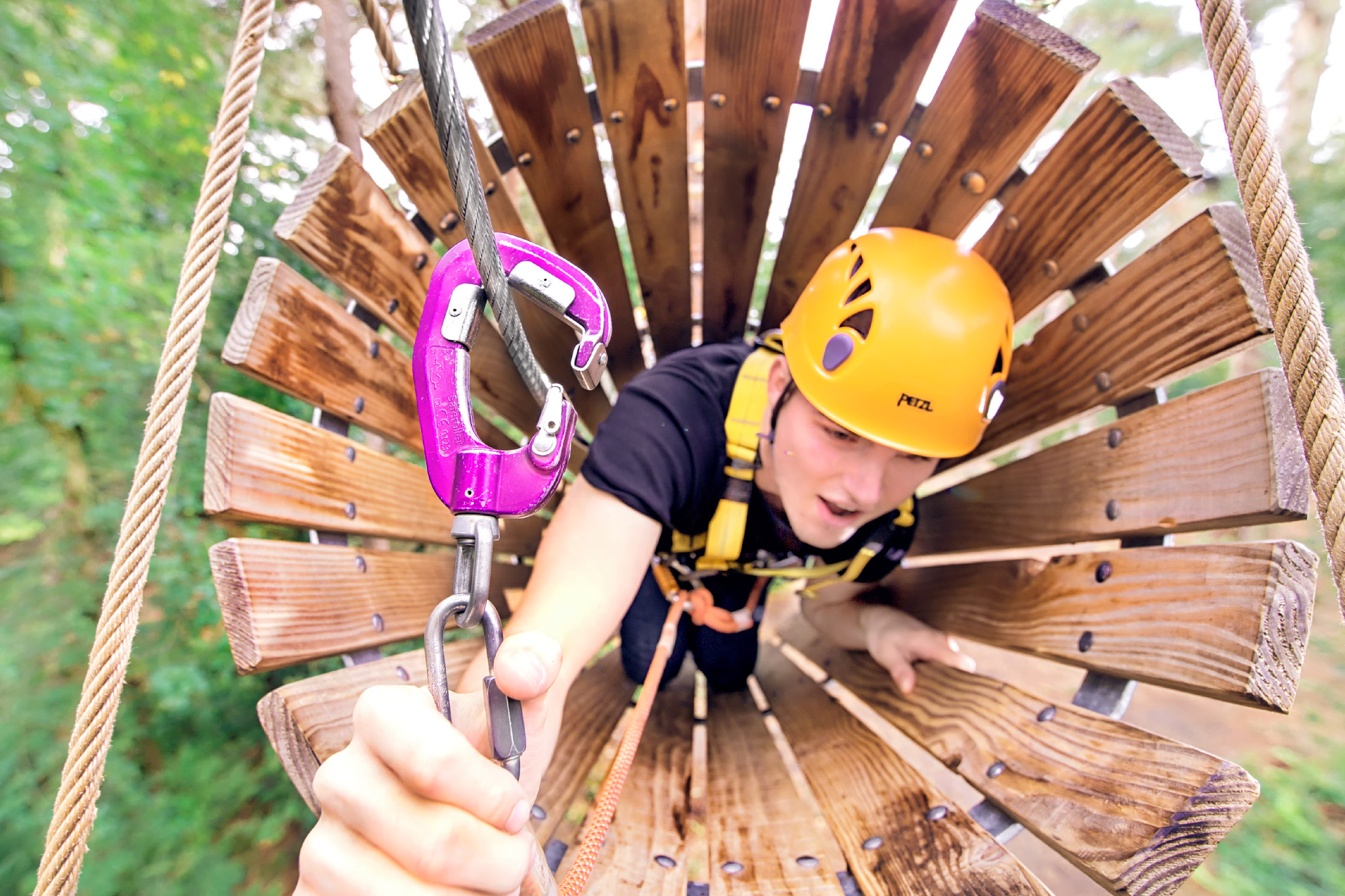 The smart and cheaper continuous belay system Speedrunner is more traditionnal as using a carabiner for safety, always connected to the safety wire : the Kanhook.
This Kanhook carabiner permit to by pass the bracket maintaining the saety cable in the hight.The Kanhook offer a improved quality and strengh, a rescue system for evacuation, a swivel
The brackets are easy to install and maintain.
Our connector Kanhook offer different advantages : possibility of opening using only a tool for rescue, anti-wear protection for a longer life span, swivel to protect your lanyard.
Different accessories are avalaible as a switch without mecanism, anti-return gear, soon a disconnector of continuity for tarzan jump or free fall equipment.
For zip line, the participant need to add a trolley for the zip line.